The FRED PA-1 defibrillator is taking off for Canada!
---
Already available in more than 50 countries worldwide, SCHILLER Medical is very proud to have obtained the Medical Device Licence for the public access defibrillator FRED PA-1  in Canada, issued February 13, 2018 by Health Canada.
---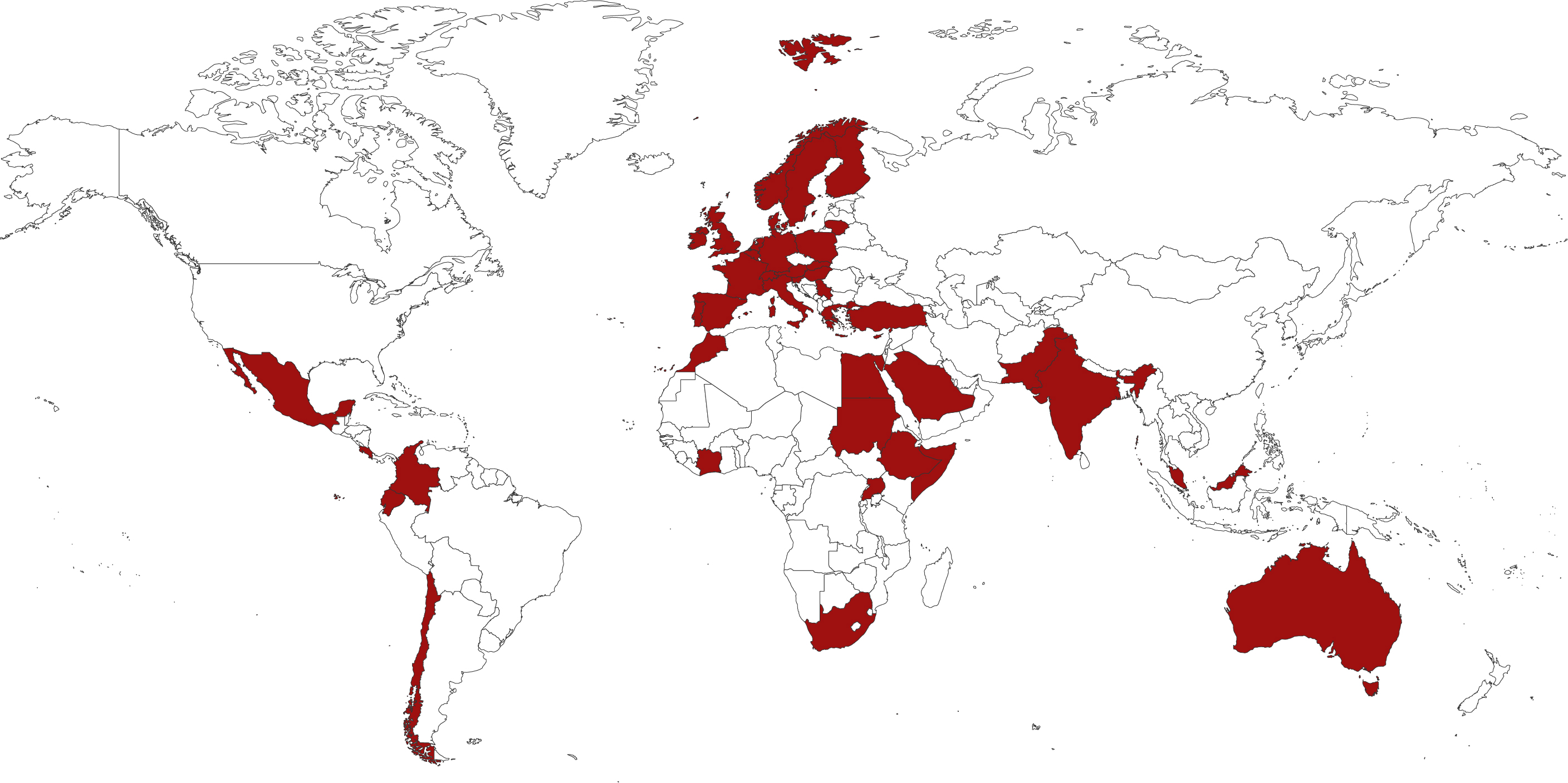 Countries equpped with the FRED PA-1 around the world
---
With its' intuitive and easy to use design, the FRED PA-1 turns on once its lid is raised. Clear and detailed instructions guide the rescuer during each step of the procedure.
Also available in multilingual format, this general public defibrillator will adapt to any environnement. Learn more about it
---
Health Canada
---
Health Canada's mandate is to help Canadians maintain and improve their health. It ensures the delivery of high quality health services and seeks to reduce health risks.
As a federal regulator, Health Canada plays a very active role with the Ministry of Health, health professionals, patients and consumer interest groups to balance the benefits and health risks associated with all drugs and health products, while maintaining public safety as a top priority.
---
---
New initiatives for AED access
---
According to the Heart and Stroke Foundation, early access to cardiopulmonary resuscitation and defibrillation could save the lives of thousands of Canadian adults and children each year.
In 2013, a national initiative was taken up by the AED Access Initiative in Recreational Hockey Arenas to install AEDs and provide defibrillation training in arenas across Canada. The goal was to ensure that every arena in Canada was well equipped with AEDs and support participants' first aid training.

This initiative applies to all public, private, rural and remote recreational arenas, complementing provincial, territorial and municipal efforts to expand access to AEDs in as many public high-traffic areas as possible in Canada.
---
"There is a critical mass of people in these places where a defibrillator could make a difference" - Dr. François Philippon, cardiologist
---
To increase the victims' chances of survival, however, it is necessary to put more effort in, especially in schools. According to RCR Quebec First Aid director Jocelyn Bergeron, the presence of defibrillators in public places greatly increases the chances of survival.
"With a defibrillator arriving with the paramedics, we are at 40% chance of survival, and with a defibrillator that is used in the first 5 minutes, we are at 80%. And it comes close to the 90% chance of success of resuscitation, "he says.
One of these devices was used last Thursday on an 8-year-old boy, who was rushed to hospital following a cardiac arrest in a primary school in Quebec.
---
Make a difference and equip your company, school or local business with a defibrillator today 
---
---
Sources : 
www.canada.ca
www.ici.radio-canada.ca
www.coeuretavc.caa